European Health Initiative put to the test. St. Anna Children´s Hospital as the Driving Force – press release
The development and future of the European Network against Childhood Cancer (ERN PaedCan) was the focus of an expert discussion with the EU Commissioner for Health and Food Safety, Vytenis Andriukaitis, people directly affected by childhood cancer, and medical experts.  The discussion focused on successes and hurdles on the way to improved medical care for children with cancer.  This meeting took place on Monday 10 September 2018 at St. Anna Children's Cancer Research Institute in Vienna, Austria.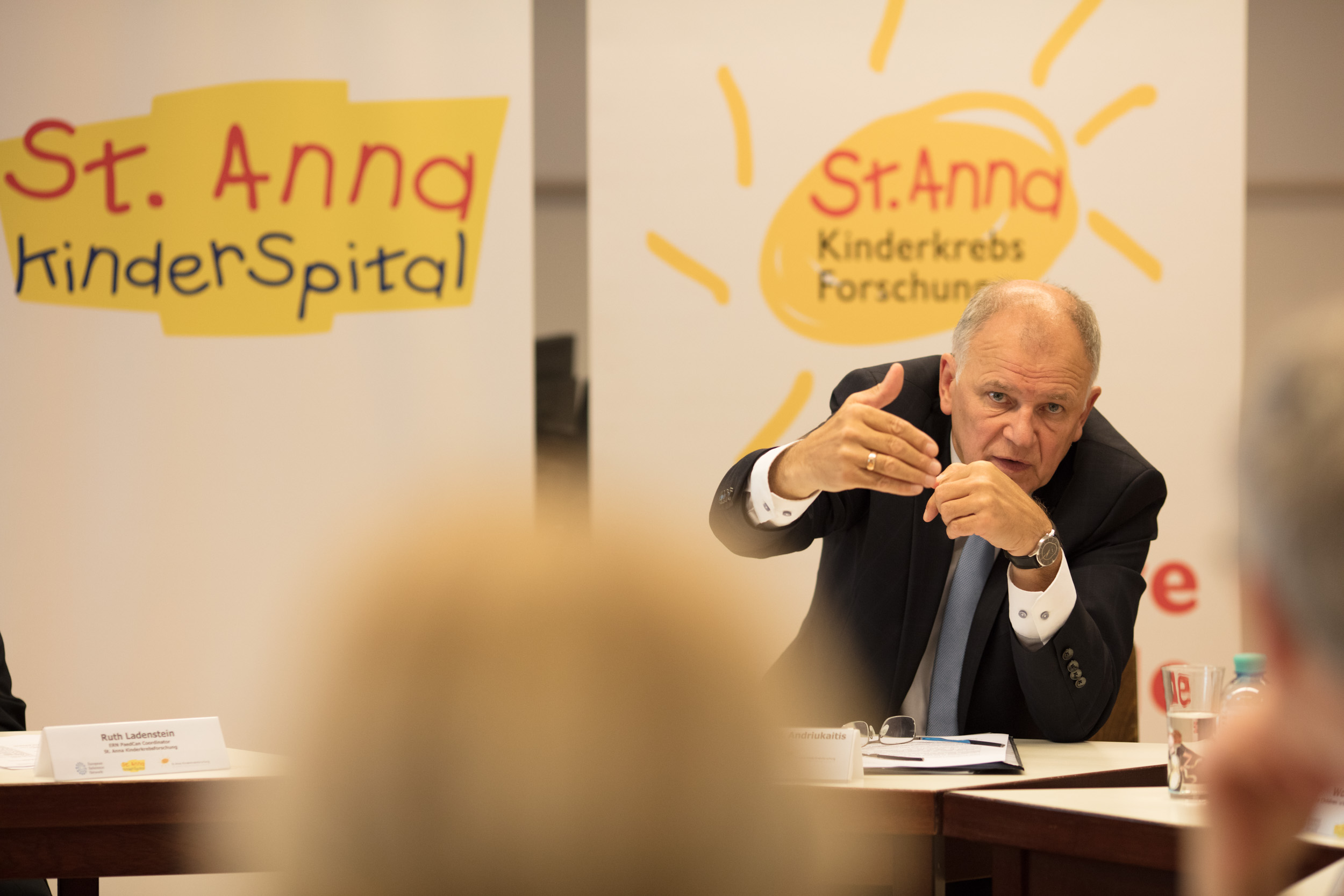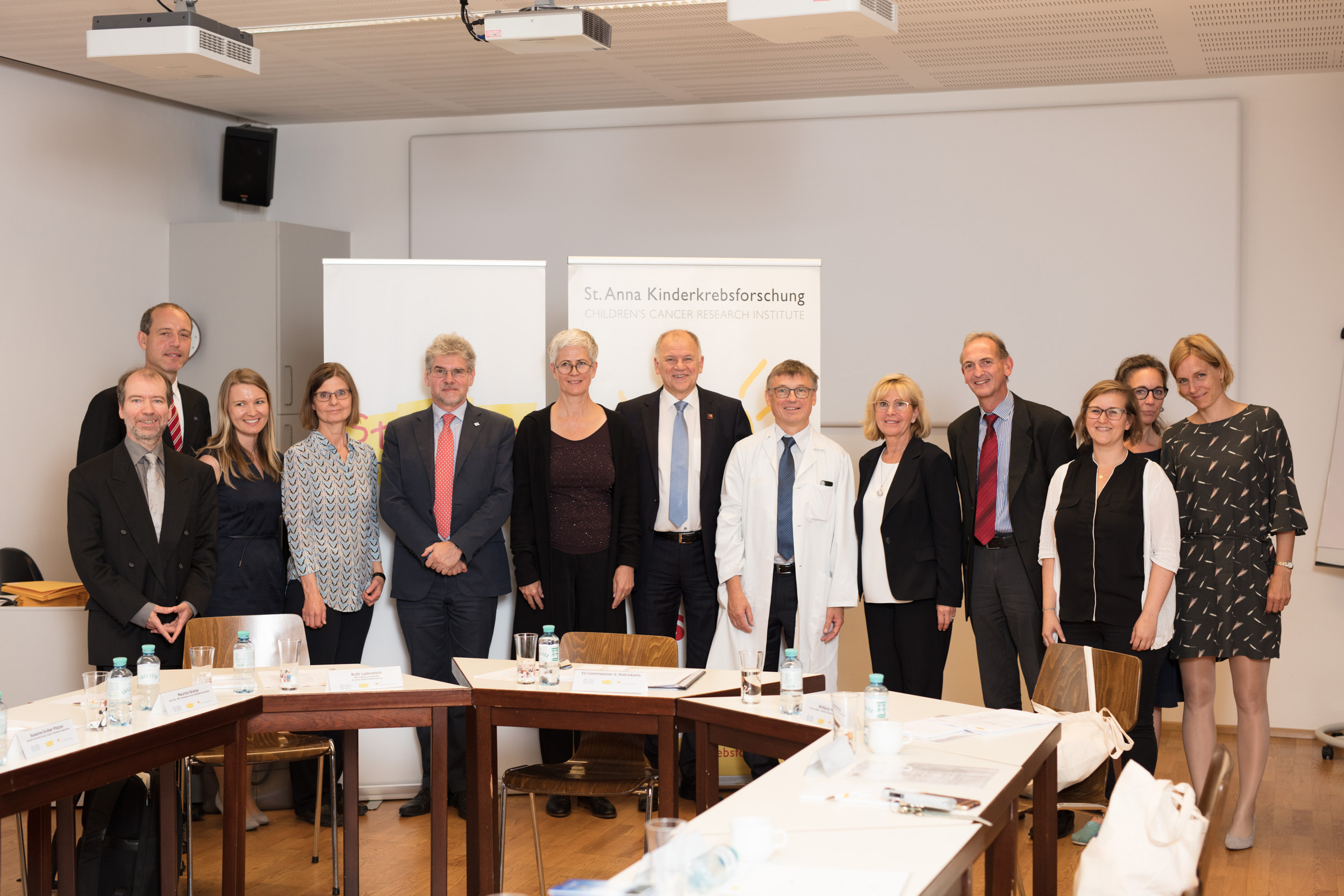 Read the press release here.