Paris 1st Course on Pediatric CNS Tumors
Dear Colleagues,
We are happy to announce that the registration for the first Session of Paris 1st Course on Pediatric CNS Tumors: integrating scientific and clinical approaches is now open!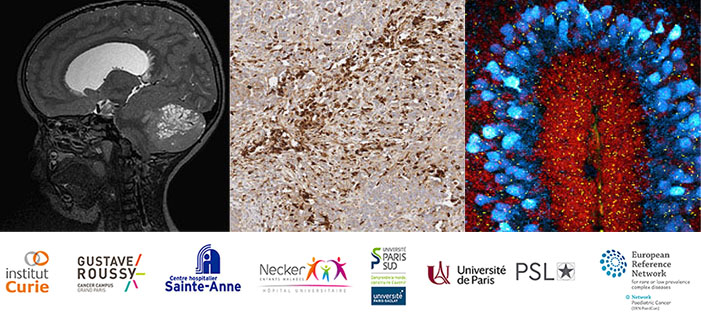 The course is co-organized by The Training unit and the SIREDO center of Institut Curie (Care, Innovation, Research in Childhood Cancer, ADOlescent and young adults) with clinicians and researchers from Institute Curie, Gustave Roussy, Hôpital Necker Enfants Malades and Centre Hospitalier Sainte-Anne. International speakers will contribute to cover an up-to-date clinical-biological overview of diagnosis and treatment related to Pediatric CNS tumors.
The program is adapted to a virtual format, with two 3-day sessions consisting of short talks followed by lively group discussions for each topic covered.
Session 1 (20-22 September 2021) will focus on embryonic tumours, craniopharyngioma, and germ cell tumours.
Registration is free but compulsory. Click here to register
Registration deadline: September 1, 2021.
More information on the program & registration is available here.
Session 2 (dates to be set) will be dedicated to gliomas, ependymomas and oncogenetics.
Please feel free to share this information within your institutions and across your network.
For the scientific committee,
François DOZ, Franck BOURDEAUT _ Institut Curie
Christelle DUFOUR, Jacques GRILL _ Gustave Roussy
Kevin BECCARIA, Nathalie BODDAERT _ HU Necker Enfants malades
Pascale VARLET _ GHU Saint Anne
Institut Curie