EJP RD Training Workshop: "Genetic Biobanks for Rare Disease Research"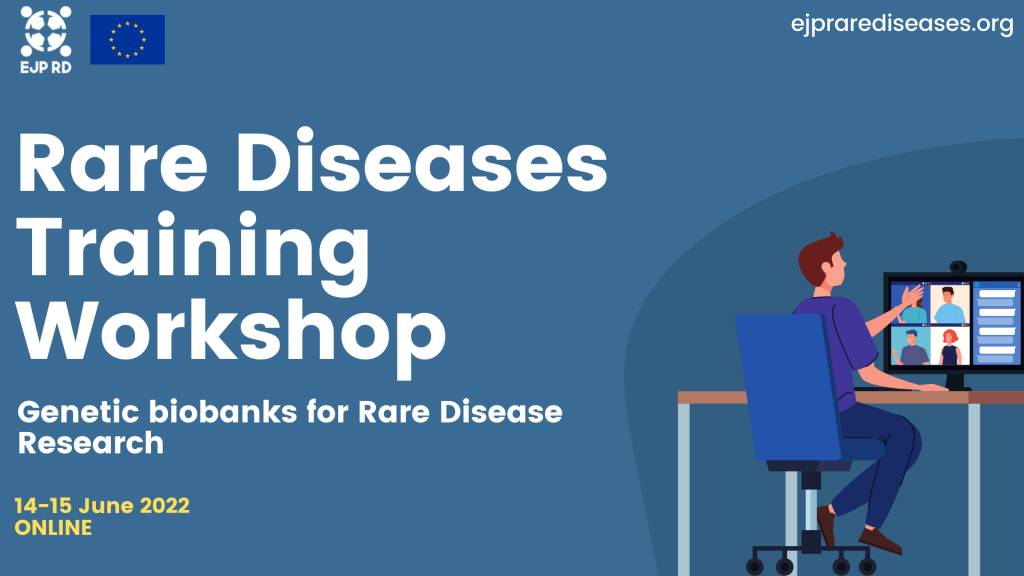 University Medical Centre Groningen (UMCG) and Fondazione Telethon (FTELE) along with other EJP RD partners are organizing an EJP RD Training Workshop titled "Genetic Biobanks for Rare Disease Research" targeted at biomedical researchers, medical professionals, and biobank managers who want to learn about genetic biobanks in rare disease research.
The training workshop will take place over two days on June 14th – 15th from 09.00 – 17.00 CET.
The training workshop is organized as a series of lectures presented by experts in the specific topics. The first day of the training will focus on Data Management and Tools. The second day will cover the ELSI aspects biobanking, European privacy regulations (GDPR), ELSI considerations in genetics, and the stainability of biobanks including a discussion on public-private collaborations.
Registration for the workshop is free but mandatory and open to the international research community, clinicians, medical specialists, RD biobank managers, healthcare professionals and RD patient representatives.
Registration closes on May 29th, and those selected to participate from among the applicants will be informed of their selection on June 2nd.
More information and registration here.